Insomniable

OZO Protect
Ozo Protect is an innovative AI solution designed to proactively mitigate risks such as fire incidents and abnormal behavior, ensuring timely response in similar situations. By harnessing the power of artificial intelligence, it provides secure protection to spaces that demand utmost safety and security.
TECHNOLOGY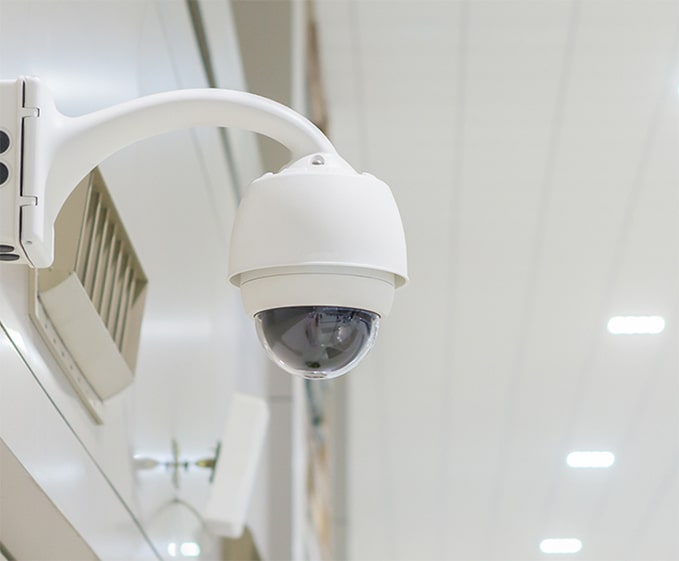 Video-Based Anomaly Detection System (Video Analysis)
Our solution offers the installation of AI cameras within your workplace, providing real-time detection and prevention of emergency situations, particularly fires. The advanced system is capable of detecting even the smallest flames, measuring 30 pixels (px) smaller than the HD screen resolution. By leveraging this technology, we ensure swift alarm notifications, surpassing the effectiveness of conventional devices that rely solely on physical changes.
Deep learning-driven sophisticated AI model
Our advanced AI model is built on deep learning techniques, ensuring high accuracy through the training of a dataset with over 5 million instances related to fire incidents. By leveraging this extensive dataset, our model analyzes situations with a contextual understanding, considering the before and after context rather than just a single moment. This enables the model to significantly reduce errors, distinguishing between intentional lying down and accidental falling, among other scenarios.
WHY OZO PROTECT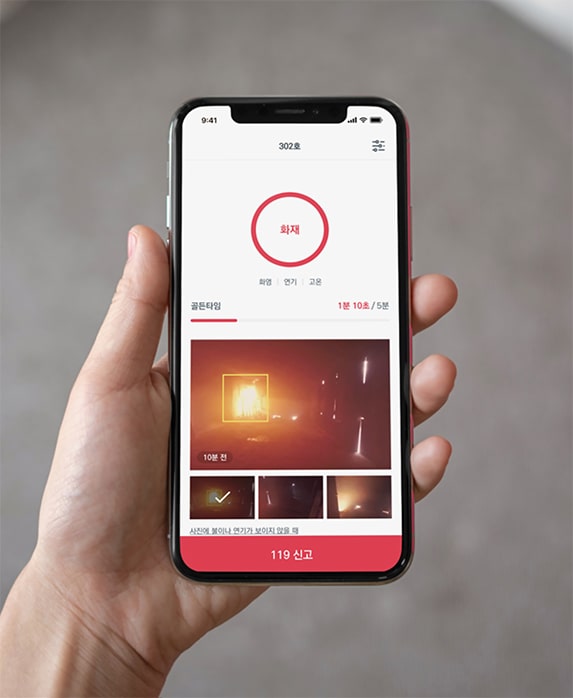 AI Solution Ensuring Golden Time
Faster and More Accurate AI Solution than Fire Detectors
Our AI solution surpasses traditional fire detectors in terms of speed and accuracy. In the event of a hazardous situation, alerts are sent to the control room and mobile app within a short timeframe of 3-5 seconds, allowing for immediate visual confirmation of the on-site situation. This significantly outperforms conventional fire detectors, which rely on physical changes and can be up to 3 minutes slower, thereby safeguarding the crucial golden time
Real-Time Remote Device Alerts
Ability to view live video feeds
골든 타임 사수 및 신속한 대응
Cost-effective AI Solution
Cost of Implementing
an Economical Solution
If you already have CCTV cameras installed on your premises, you can benefit from our cost-effective anomaly detection solution. Our OZO Cube model allows you to introduce the solution by connecting additional devices to your existing cameras.
Consider implementing our solution with minimal additional installation, and take advantage of an efficient and budget-friendly approach to safeguarding your space.
Easy Hardware Installation
Cost-Effective Implementation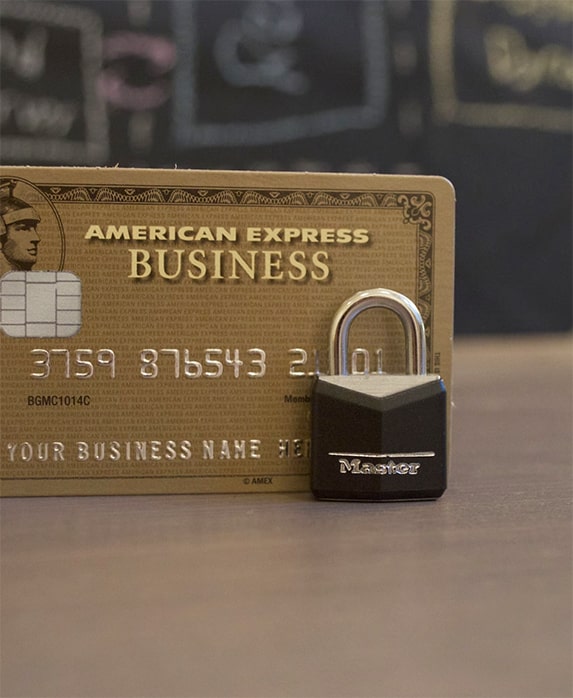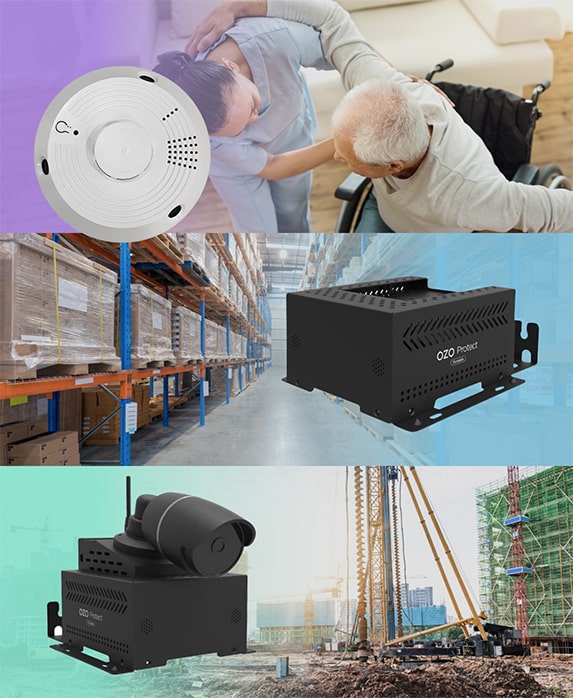 맞춤 설치 AI 솔루션
Customized Hardware Options for Different Locations
In addition to the Cube model, which can be easily installed by adding devices to your existing CCTV system, we offer three types of AI cameras: Fixed-type Basic model, and Mobile model. The Basic model provides comprehensive coverage with its 360º view, making it ideal for monitoring critical areas such as hospital rooms or warehouses and preventing various accidents.The Mobile Type camera is designed for flexibility and portability, making it ideal for monitoring safety incidents in construction sites and other mobile environments. It effectively monitors safety issues such as fires, gas leaks, and falls.
360º Detection Basic Model
Easy Installation Cube Model
Portable Mobile Model
CASE STUDY
Please explore various use cases of Ozo Protect Solution.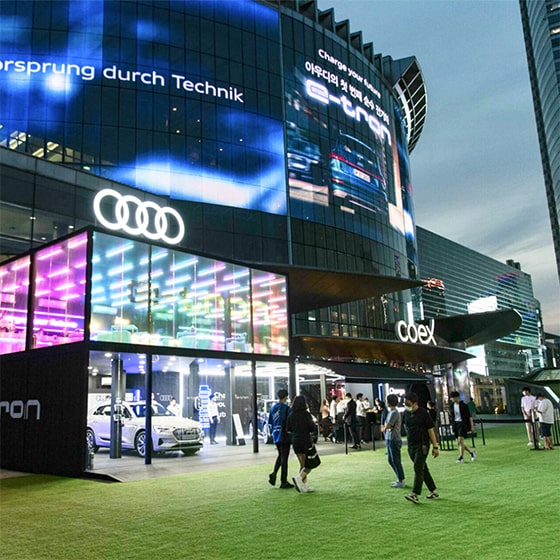 Case 01 | Convention Center
COEX
Located at Samsung Station, COEX has installed the OZO Protect solution in the entire underground first floor of the Starfield area to manage fire and safety incidents. Considering the expansive installation area within COEX Mall, encompassing diverse environmental factors, careful consideration was necessary for the video-based flame detection solution. In order to enhance accuracy, the AI of OZO Protect has been trained on scenes found in billboards, such as those found in cinemas, as well as data pertaining to lighting and reflections. This has resulted in an advanced solution capable of effectively differentiating between various false positive factors.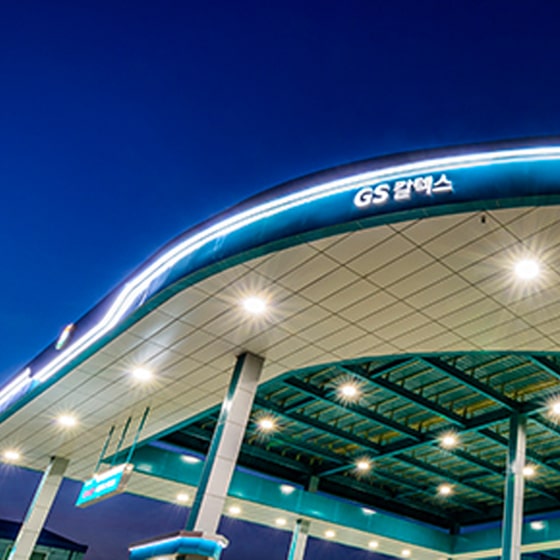 Case 02 | Fuel Logistics Warehouse Fire Monitoring
GS Caltex
GS Caltex, one of the leading petroleum companies in South Korea, applied OZO Protect to its oil refining facilities as part of the 'Go Together' project, a collaboration initiative with small and medium-sized enterprises. The solution enables real-time monitoring of fire incidents (flames, smoke), monitoring of risky behaviors and prohibited actions by workers and visitors, and detection of hazardous situations specific to oil refining sites through optimized AI models. Through this technology, GS Caltex strives to respond quickly to various anomalies, not only fires, with high-precision AI, while minimizing false alarms and inconvenience.
PARTNERS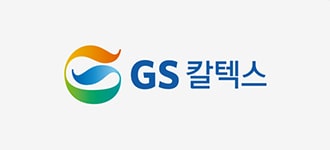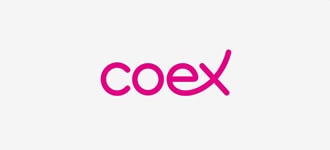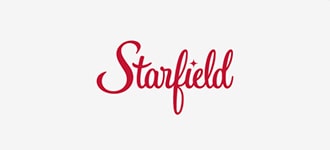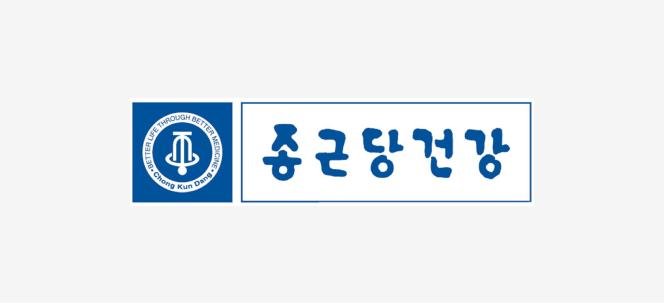 Chong Kun Dang Pharmaceutical Corp.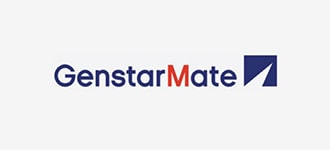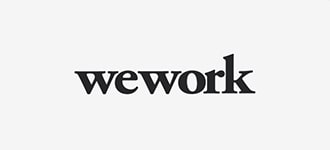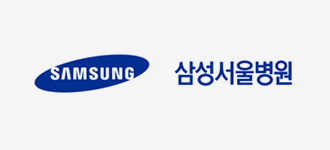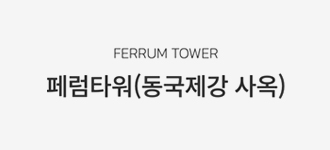 SERVICE
Infinite technological scalability

Customized solutions for your business are possible. Implement flexible AI solutions in your brick-and-mortar store.

Solutions at the price of a monthly phone bill

For store analysis AI, you can use it at a reasonable price compared to other companies, starting from around $100 per month for the light version.

Clean and intuitive usability

Can complex programs be used for a long time? DeepLounge is designed for anyone, not just experts, so it's easy to use.

High-quality quality assurance service

We promptly and accurately handle any errors or inconveniences that arise after purchase and guarantee service quality when you contact our customer support.
Explore the wide range of solutions offered by Triplet.
Discover the smart solutions that will give your offline business operations a boost. Check them out now for immediate enhancement.
DeepLounge Store Analytics AI solution
Data Analytics AI-Solution
DeepLounge Hyper-Personalization AI Solution
Hyper Personalization
AI-Solution
Unstaffed Deep Lounge
Unstaffed AI-Solution
CONTACT
Elevate Your Business to New Heights:
Solution Inquiry